FLOWD 8020 ® - A New Approach to Lead Apron Screening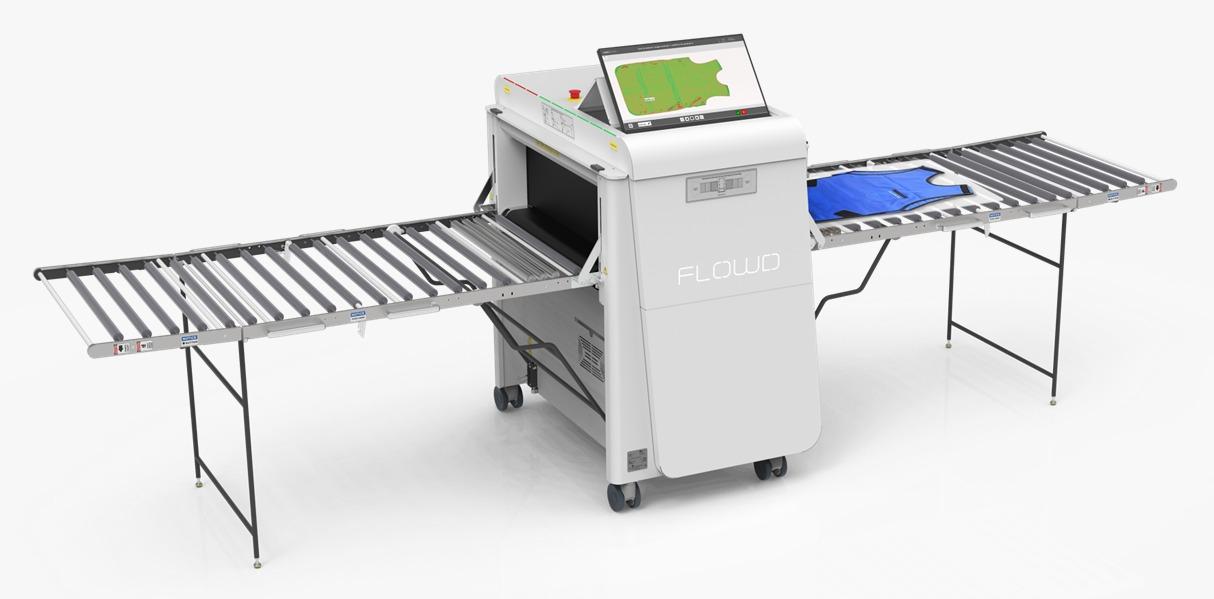 According to the Ionising Radiation Regulation 2017, (Part 2, Section 11.) All personal protective equipment provided pursuant to regulation 9 is, where appropriate, thoroughly examined at suitable intervals and is properly maintained.

The practice of screening lead aprons is a time consuming task that drains the resources of the medical imaging department. A hospital will often have upwards of 500 aprons in various areas and the logistics of screening them all as part of an annual programme is challenging.

Modern imaging equipment has not been designed with lead aprons screening in mind and there are a wide range of techniques used across the country, all of them adjusting the parameters of equipment that is designed for imaging patients, not screening lead aprons. Which makes it a time consuming process.

Finally, a product is available that has been designed to screen lead aprons and provide a simple, fast mechanism for producing accurate reports on the condition of your lead aprons, meaning the task of screening lead aprons can be easily delegated and a report can be then reviewed by an experienced RPS.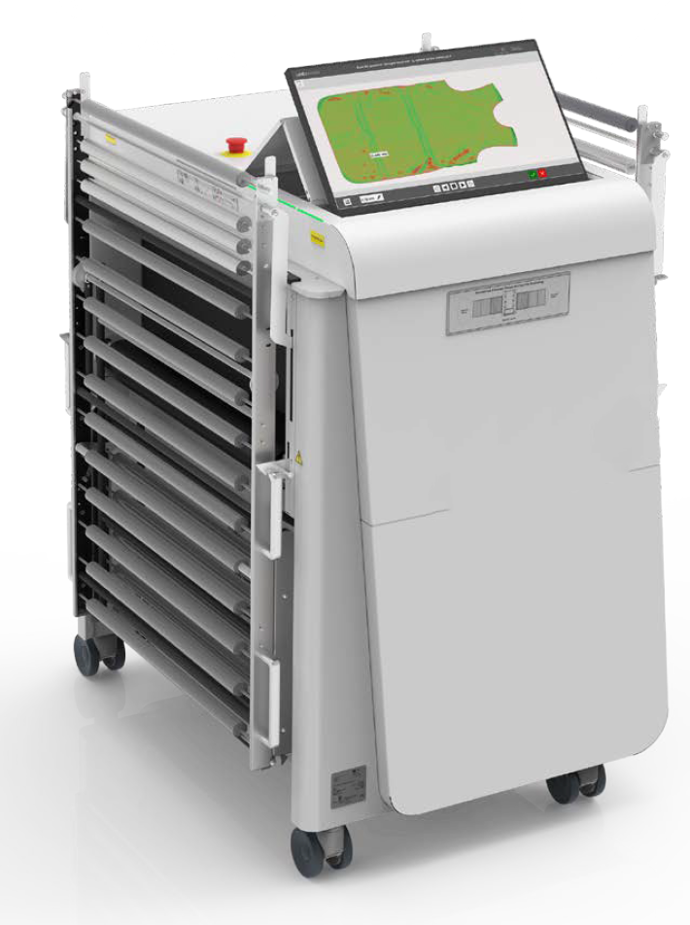 FAST SCAN TIMES
MOST APRONS CAN BE SCANNED IN ONE PASS, EACH TAKES 20 SECONDS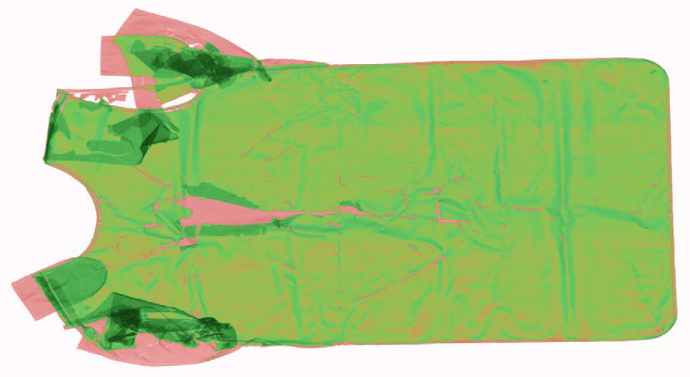 CONTRASTING DENSITY
CONTRASTING COLOURS HELPS MAKE DETECTION OF ANOMALIES MUCH EASIER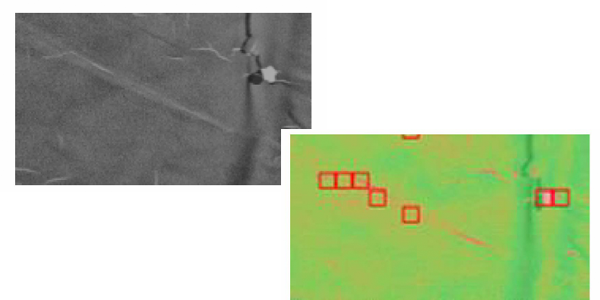 AUTOMATIC CRACK DETECTION
DEFINITIVE, OBJECTIVE INFORMATION ON THE CONDITION OF THE LEAD APRON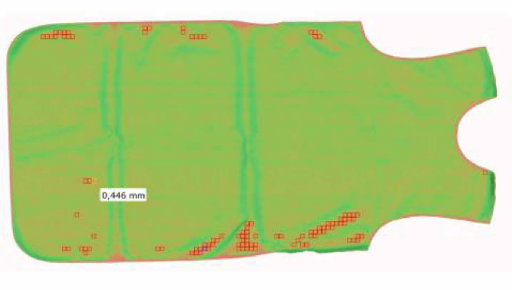 AUTOMATIC DETECTION OF WEAK AREAS

THE ALGORITHMS IN THE SYSTEM ARE ABLE TO MAKE AN ASSESSMENT OF THE LEAD EQUIVALENCE.*
* THIS ALGORITHM COMPARES TO CALIBRATED FOILS AND THEREFORE A SIMPLE TEST. IT DOES NOT TAKE INTO CONSIDERATION THE COMPLEX TEST METHODOLOGY OF 61331-1:2014 BBG* WHICH IS THE RECOGNISED TEST FOR DETERMINING LEAD EQUIVALENCE FOR MANUFACTURE OF CORE MATERIALS.


BUILT-IN APRON MANAGEMENT SYSTEM
THE FLAW DETECTOR® CAPTURES THE INFORMATION FOR EACH APRON IN A DATABASE AND CAN BE USED ALONG WITH OUR X-RAY TRACK QR CODES TO MANAGE YOUR LEAD APRONS EFFECTIVELY. COMPATABLE WITH OUR X-RAY TRACK SOLUTION.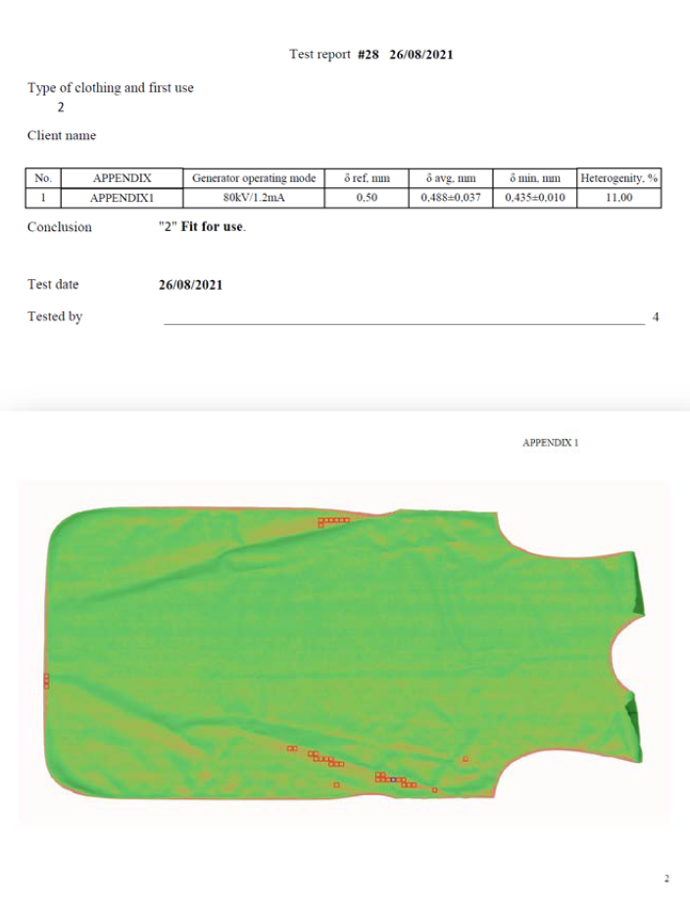 REPORT GENERATION
THE SYSTEM GENERATES A PDF REPORT WHICH CAN THEN BE REVIEWED BY THE X-RAY DEPARTMENT OR A DESIGNATED RPS. THIS REPORT HELPS CREATE AN ENVIRONMENT WERE RADIOGRAPHERS ARE NOT PHYSICALLY REQUIRED TO IMAGE THE APRONS BUT MAINTAIN OVERSIGHT OF SUITABILITY.

EASY TO SPREAD THE COSTS OF APRON SCREENING ACROSS DEPARTMENTS.
A DAILY RENTAL SYSTEM ALLOWS FOR THE HIRE OF EQUIPMENT BY DIFFERENT DEPARTMENTS WITHIN THE TRUST.
Current Practice
Using medical X-Ray Equipment
Imaging department led
Currently the practice of screening lead aprons can only be performed by the x-ray department meaning they have to provide the resources and absorb the costs.
Use of essential equipment
The screening process currently ties up essential imaging equipment whether it be a CT scanner or a fluoroscopy department
Uses Essential staff
As the equipment used to screen lead aprons requires specialist training. The process of screening lead aprons ties up important radiographically trained staff resources.
Subjective reporting
The field of view is small in fluoroscopy and detection requires good viewing conditions to ensure all potential defects are captured.
A New Approach
Using the Flaw Detector®
Each department can manage their own QA programme
The Flaw Detector® does not not require a controlled area, meaning each department can hire the equipment themselves and perform the tests in their own department, negating the need to burden the imaging department with the costs.

A self contained unit
The Flaw Detector® is self contained and requires no additional radiation protection (such as a lead lined controlled area). Meaning it doesn't need to tie up essential imaging equipment and can be used in a non clinical area.

Can be used by all staff
The Flaw Detector® does not need to use a radiographer to perform the tests. Instead, the system creates a report that can be reviewed by the radiation protection lead, to make a decision about the suitability of use.
WSR will provide full training to key individuals who will use the machine.
NB: DISCUSS WITH YOUR RPA, AS THERE MAYBE LOCAL HSE REQUIREMENTS FOR PERSONNEL USING THE EQUIPMENT.
Objective Reports
The Flaw Detector®captures the entire apron in one sweep and reports on the image using a green and red colour scheme, providing an objective overview of the whole apron represented in a simple to read report.
PURCHASE OPTIONS
WE HAVE TRIED TO MAINTAIN SOME FLEXIBILITY IN THE WAY YOU CAN BRING THIS NEW APRON SCREENING TECHNOLOGY TO YOUR HOSPITAL.
PURCHASE
SUITABLE FOR CONTINUOUS SCREENING PROGRAMMES

MAKES SENSE FOR TRUSTS WITH A LARGER NUMBER OF LEAD APRONS

CAPITAL EQUIPMENT PURCHASE WITH ON GOING SERVICE AGREEMENT.
DAILY HIRE
COST EFFECTIVE
CAPABLE OF SCREENING UP TO 300 UNITS PER DAY
ON SITE SUPPORT PROVIDED
COSTS CAN BE DISTRIBUTED BETWEEN DEPARTMENTS

To install this Web App in your iPhone/iPad press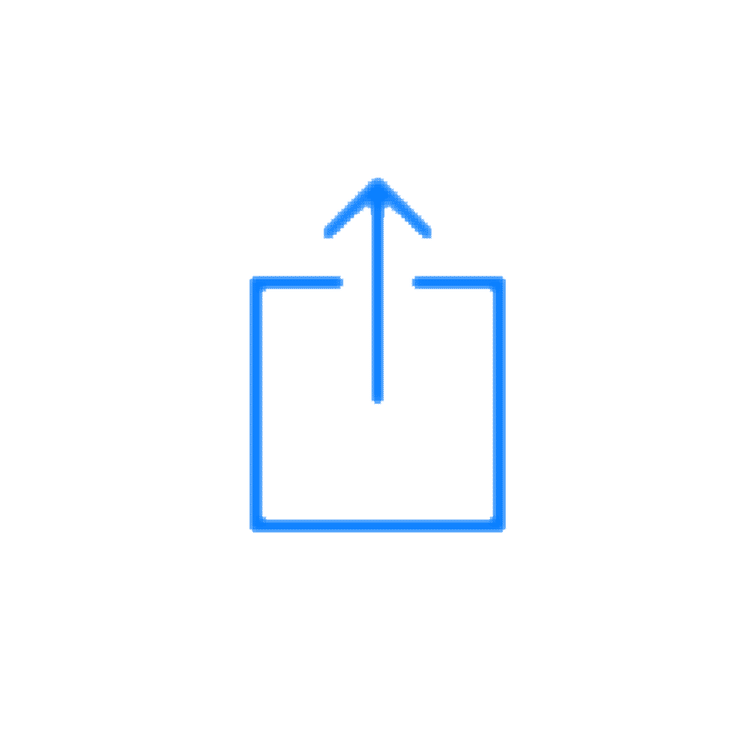 and then Add to Home Screen.