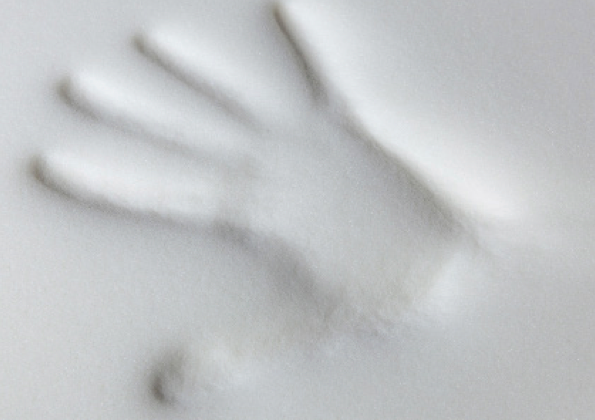 Levitex® Foam

---
Laboratory-based experimental study to investigate the interface pressures exhibited on 27 volunteers, Age 20-49, BMI: Range 19.53 – 49.84

In this study the Levitex® foam was shown to:
Redistribute pressure effectively
Increase levels of perceived comfort
Increase perceived levels of relaxation
Levitex® foam performs very well with regard to redistribution of pressure, whilst increasing comfort without causing an increase in temperature or moisture.

HOW LONG UNTIL AN X-RAY TABLE MATTRESS BECOMES A PROBLEM?
For a patient who is at risk of pressure sores, 20 minutes on an unsuitable surface is all it takes.
Interventional Table Mattresses
ANY TABLE, ANY THICKNESS. CONTACT US FOR A COMPETITIVE QUOTATION
Our radiolucent imaging mattresses have been specially designed in partnership with the University of Salford to get the optimum combination of patient comfort and radiographic attenuation.
Our goal was to minimise the risk of pressure sore formation in high risk patients in a configuration that would not compromise the radiolucency or absorbed dose received by the patient.
These mattresses are available in a range of colours and come with a number of features that help provide a stylish, quality product that would be a suitable replacement mattress for any interventional imaging room.
Please down load an order form below to record the dimensions and feature you would like on your replacement mattress.
GRIP-LOCK TECHNOLOGY
NON-SLIP BASE FOR IMAGING TABLE MATTRESSES

THE X-RAY MATTRESS AND PRESSURE SORES
Whilst bed mattresses tend to be relatively thick and offer pressure relieving properties, X-ray mattresses are typically 2.5-5cm thick and therefore relatively high interface pressures have been recorded for patient equivalent weights on X-ray mattresses (Alresheedi et al., 2020).

At Rothband we have been working hard to ensure the mattresses we manufacture minimise the danger to high risk groups

HOW OFTEN SHOULD YOU BE REPLACING YOUR X-RAY MATTRESSES?